This is your baseline. Your name, brand, and the backbone of all your cards. Include the contact info you would hand to most folks. When you save card changes on the Send Card tab this is the card you'll be updating. Saving changes to your General Business Card updates every card you have to reflect the new info while preserving any individual card customizations.
___________________________
Update Paper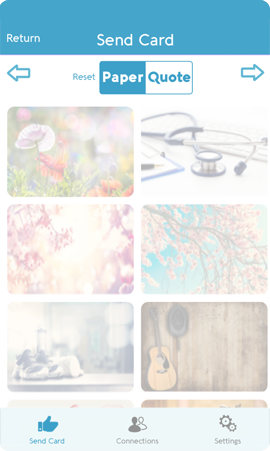 Select the background image for your card.
It will appear slightly dimmed so that your card text still pops.
Select Quote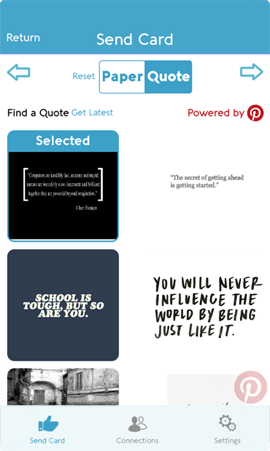 Quotes are powered by Pinterest
and come directly from our boards.
Add the QT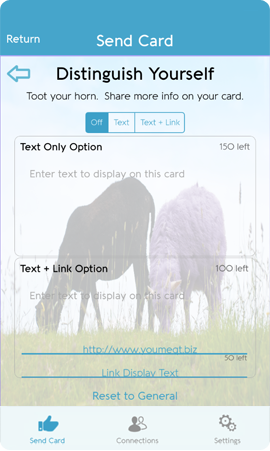 Stand out from the crowd with that little
something extra. Share a recent blog post link,
or a reminder of how you met, or when you're next to meet.
Adjust Details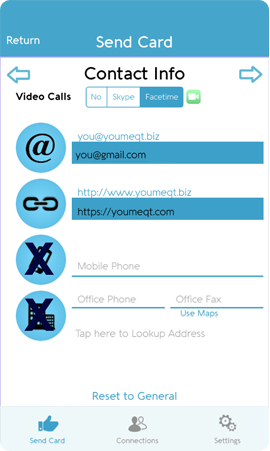 Grant or deny access and include the
contact info you're sharing.