Exchange Cards
Tap the exchange button on the Send Card tab to swap cards with your contacts quickly and easily.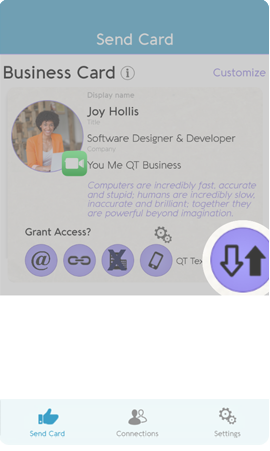 Email Invite
After tapping the exchange button just enter your connection's email and tap "Email Card". We will never spam your connections. In fact they will need to download the app to see your invite in their incoming card feed.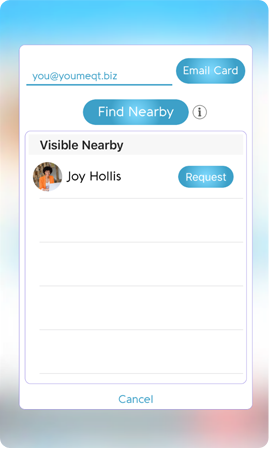 Exchange In Person
Tap "Find Nearby" to send your card directly when you're in person. Using shared wi-fi, bluetooth, or another near field communication avenenue you'll be able to find nearby visible users. Tap request beside your found contact's name. Once they accept you're connected. Almost as quick as a handshake.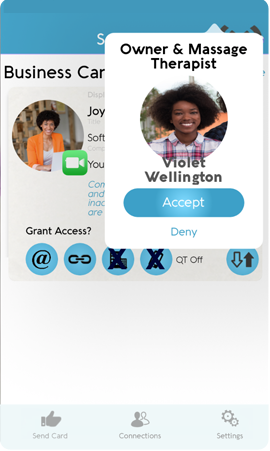 Accept Connections
In order to receive invites you must first tap the button in the upper right corner of the Send Card tab to make yourself visible to users around you. Tap "accept" on an invite and you're connected. If you don't catch the invite the card goes to your incoming card feed and you can accept from there.
Don't be scared to present the real you to the world, authenticity is at the heart of success.
- Unknown